Новости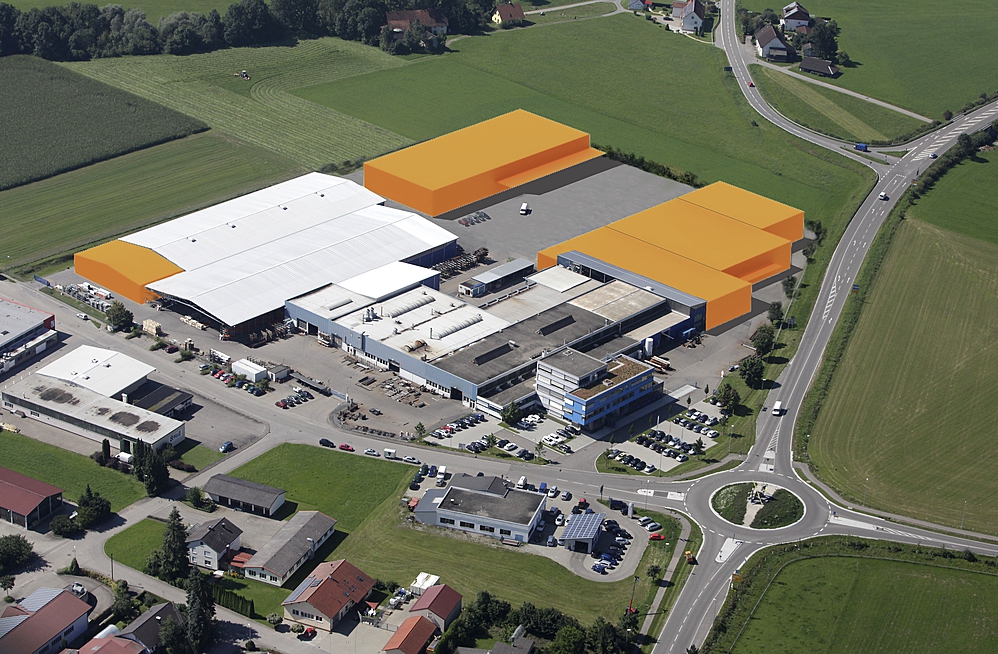 Expansion for the parking of the future
Expansion for the parking of the future
Expansion for the parking of the future: KLAUS Multiparking GmbH, a leading provider of premium parking systems, is investing a total of nine million Euros (£7.1m) in process optimisation at its main site in Aitrach (Baden-Württemberg, Germany). By early 2016 the firm will have expanded its logistics hall by almost 3,500 sq. m. A further 4,400 sq. m has been allocated for the construction of new production, storage and office spaces. At the same time, new jobs are being created.

"Worldwide demand for our parking systems is continually growing and we are currently operating at full capacity. For this reason we have now expanded our factory premises by more than 12,000 sq. m to meet the requirements for optimising our production processes, and also to create space for further investment projects in the future," explains Helmut Knittel, managing director of KLAUS Multiparking GmbH.

The centrepieces of the new investment will be new storage systems that allow fully automatic loading of high end production facilities such as the "Tru-Punch" punching and fitting machine or the six-
metre robot-controlled chamfering bench which is used to work on the parking systems' five-metre-long side supports.

With additional, logistically integrated interim storage facilities, the entire production process will be optimised. "The pending measures are the next step in our multi-stage investment plan," says Guenther Seiderer, also managing director at KLAUS Multiparking GmbH. In 2010 the company procured a new administrative building at its headquarters in Aitrach and subsequently invested heavily in new production facilities. "Thanks to the improved production possibilities and the expertise of our highly trained workers, we are optimally equipped for the challenges of the future," says Helmut Knittel.

The renewed investment will, he says, also increase the level of training within the company. "We are creating additional jobs in technical areas such as warehouse logistics, which makes us an attractive employer for workers skilled in this domain," explains Helmut Knittel.

The construction of the new logistics space is itself a logistical challenge for KLAUS Multiparking. "Firstly we need to build a new hall to hold part of the contents of the existing storage and production areas, which we can then expand. Ultimately, our production of parking systems must not be interrupted," says Wolfgang Schuckel, also managing director of KLAUS Multiparking GmbH.
As is typical in Baden-Württemberg, approval for the redevelopment of the production and storage spaces is tied to the purchase of so-
called "ecological compensation areas", which must be cultivated in harmony with nature in the future. This stipulation by the District Office of Ravensburg and Baden-Württemberg's regional government is being met by KLAUS Multiparking via the purchase of a 2.3-hectare site in Aichstetten.

About Klaus Multiparking GmbH:
With around 650,000 parking spaces installed and 65 sales partners on all continents, Klaus Multiparking, headquartered in Aitrach (Baden-Württemberg), ranks among the leading suppliers of vehicle parking systems. Klaus Multiparking provides innovative solutions for dependent or independent parking, such as for example double parkers, duplex parkers and stack parkers. The company is primarily known for its multiparking systems of the MultiVario and MultiBase type, the semi-automatic TrendVario parking systems and the various fully automatic MasterVario parking systems, enabling space-saving parking in the form of shelf, tower or layer systems as well as lift/shuttle systems. Single platforms such as SingleVario and SingleUp and various underfloor systems also form part of the product range. For the past 50 years, all Multiparking solutions have been produced exclusively in Germany, subject to the highest quality standards. Premium parking systems by Klaus Multiparking are tailored to individual requirements. They make efficient use of the space available and enable comfortable driving in and driving out. In order to best serve the growing market in India, the company has begun a joint venture there using its own production facilities.
The company employs a total of 140 staff at the Aitrach production works. It has already won awards for its innovative ideas such as the MultiVario parking system, including the Innovation Prize of the Federal German State of Baden-Württemberg. The history of Klaus Multiparking GmbH goes back to 1907, when Klaus was founded as a wheelwright's shop in Bad Tölz (Bavaria). Klaus Multiparking has been making parking systems since 1964.